With the majority of manufacturers now cutting back on production runs we have seen many models recently sell out by the time they arrive into stock and many customers have been disappointed when they try to order after release, so it would be wise to: 
Get Your Orders in Early And Avoid Disappointment
TO PRE-ORDER A MODEL, JUST LET US KNOW THE MODEL THAT YOU WANT AND WHEN THE MODEL IS ABOUT TO BE RELEASED, WE WILL ASK FOR THE PAYMENT
PLEASE NOTE THAT THE DATES GIVEN ARE GIVEN BY CORGI TO US AND WE CANNOT BE HELD RESPONSIBLE IF THESE DATES ARE NOT KEPT TO.
*PLEASE NOTE DATES AND PRICES ARE APPROXIMATE AND COULD CHANGE
ALL DESTINATIONS ARE CORRECT AT THIS TIME BUT COULD CHANGE
ALL OUR PRICES INCLUDE POSTAGE TO MAINLAND BRITAIN OVERSEAS AT COST
NEW
OM 46620 WRIGHTBUS COMMEMORATIVE TWIN PACK FUSILIER 50
To mark the 50th Anniversary of the formation of the Royal Regiment of Fusiliers, and working with the Go-Ahead Bus Group, a special commemorative livery has been applied to two of the company's Wright buses; one based in Newcastle and one in London. Corgi Original Omnibus is proud to be working with the Fusiliers to produce this special edition Go-Ahead Group Wright Bus twin pack in the 'Fusilier50' livery complete with premium presentation box.
1/76TH SCALE
LAST SET IN STOCK
PRICE INCLUDES SPECIAL DELIVERY TO A UK MAINLAND ADDRESS
B019 CROSSLEY DD42 LEEDS CITY TRANSPORT
-------------------------------------------------------------------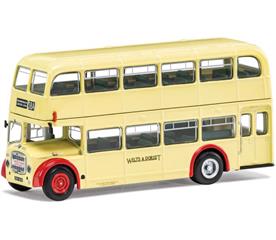 OM40821A BRISTOL LODEKKA WILTS & DORSET ROUTE 38A SAILSBURY LIMITED STOP
RELEASED
---------------------------------------------------------------
OM46315A AEC ROUTEMASTER LONDON TRANSPORT
88 MITCHEM CRICKETERS
Released
OM46315B AEC ROUTEMASTER LONDON TRANSPORT
88 ACTON GREEN
Released
------------------------------------------------------------
OM46316A AEC ROUTEMASTER LONDON TRANSPORT
HERITAGE ROUTE - 15 TOWER HILL
Released
OM46316B AEC ROUTEMASTER LONDON TRANSPORT
HERITAGE ROUTE - 15 TRAFALGAR SQUARE
---------------------------------------------------------------------
OM46517A WRIGHT ECLIPSE GEMINI 2 GO NORTH EAST ROYAL FUSILIERS
ROUTE X10 NEWCASTLE
Released
OM46517B WRIGHT ECLIPSE GEMINI 2 GO NORTH EAST ROYAL FUSILIERS
ROUTE NL63 MIDDLESBROUGH
------------------------------------------------------------------
OM46518A WRIGHT ECLIPSE GEMINI 2 ARRIVA LONDON
466 CATERHAM-ON-THE-HILL
Q4 2021
£37.99p
EMAIL TO PRE-ORDER
OM46625A NEW ROUTEMASTER-STAGECOACH LONDON
N8 TOTTENHAM COURT ROAD
Q3 2021
£37.99p
EMAIL TO PRE-ORDER
NEW
OM46625B NEW ROUTEMASTER-STAGECOACH LONDON
N8 HAINULT
Q3 2021
£37.99p
EMAIL TO PRE-ORDER
------------------------------------------------------------------------
OM46623 NEW ROUTEMASTER LONDON UNITED
10-HAMMERSMITH
Q3 2021
£37.99p
EMAIL TO PRE-ORDER
---------------------------------------------------------------------------
NEW
OM46631A NEW ROUTEMASTER-ARRIVA LONDON
59 EUSTON
NEW
OM46631B NEW ROUTEMASTER-ARRIVA LONDON
59 STREATHAM HILL
----------------------------------------------------------------
NEW
NEW
OM46632B NEW ROUTEMASTER-ARRIVA LONDON
38 VICTORIA
Q3 2021
£37.99p
EMAIL TO PRE-ORDER
---------------------------------------------------------------------
NEW
OM46633A NEW ROUTEMASTER-STAGECOACH LONDON
73 VICTORIA
* CORGI SHOW ROUTE 55 ON MODEL PICTURE BUT STATE THE ABOVE ROUTE
Q2 2021
£37.99p
EMAIL TO PRE-ORDER
NEW
OM46638A NEW ROUTEMASTER ARRIVA LONDON - KRAKEN RUM
59-EUSTON
SPECIAL EDITION-NEW SPECIAL CARD SLEEVE COVER
Q3 2021
£37.99p
EMAIL TO PRE-ORDER
NEW
OM46638B NEW ROUTEMASTER ARRIVA LONDON - KRAKEN RUM 
59-STREATHAM HILL
SPECIAL EDITION-NEW SPECIAL CARD SLEEVE COVER
Q3 2021
£37.99p
EMAIL TO PRE-ORDER
-------------------------------------------------------------------------
CC02741 PLAXTON PANORAMA COACH
PERCY'S LUXURY TRAVEL OF PECKHAM(ONLY FOOLS AND HORSES)
Released
------------------------------------------------------
CC42419 THE BEATLES MAGICAL MYSTERY TOUR BUS OF LIVERPOOL
Released
-------------------------------------------------------------------
NEW
CC43515 BLACKPOOL BALLOON TRAM COCA COLA
Q3 2021
EMAIL TO PRE-ORDER
----------------------------------------------------------------------------
NEW
CC44013 BLACKPOOL BRUSH RAILCOACH
Q3 2021
1/76TH SCALE
EMAIL TO PRE-ORDER
---------------------------------------------------------------------
CC82326 COMMEMORATIVE ROUTEMASTER SOUVENIR TO CELEBRATE THE 90TH BIRTHDAY OF HER MAJESTY QUEEN ELIZABETH 11
COMES IN A SPECAIL PRESENTATION BOX
---------------------------------------------------------------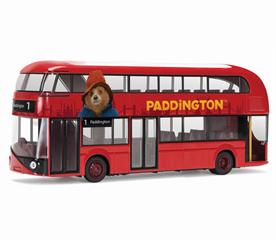 GS89203 NEW ROUTEMASTER-PADDINGTON
-------------------------------------------------------------------------
NEW
From supporting and treating patients, to making hospitals safe and clean, our NHS staff have come together and shown incredible amounts of bravery and unity, caring for our loved ones, and protecting our futures. This Diecast model features the iconic NHS blue and rainbow banner; an image which became synonymous with hope and solidarity throughout the nationwide lockdown
ALL OUR PRICES INCLUDE POSTAGE TO MAINLAND BRITAIN OVERSEAS AT COST