INCLUDES POSTAGE TO MAINLAND BRITAIN OVERSEAS AT COST
RS76620-OPTARE SOLO M970SR ARRIVA KENT AND SUSSEX
FLEET No: 1501
ROUTE: 277 SHERWOOD
RS76621-OPTARE SOLO M970SR ARRIVA KENT AND SUSSEX
FLEET No: 1502
ROUTE: 277 TOWN CENTRE AND RAIL STATION
RS76622-OPTARE SOLO M970SR ARRIVA KENT AND SUSSEX
FLEET No: 1503
ROUTE: 402 SOUTHBOROUGH TUNBRIDGE WELLS STATION 
---------------------------------------------------------------------------------
----------------------------------------------------------------------
 LEYLAND CUB REAR  - LONDON TRANSPORT -CR9 (RED)
LIMITED TO ONLY 240 MODELS WORLD WIDE
------------------------------------------------------------------------
NEW VOLVO AILSA B55 Mk111/ALEXANDER V1 DUAL DOOR
LONDON TRANSPORT
ONLY 300 MADE WORLDWIDE
Sold Out
-------------------------------------------------------------------
NEW AEC REGAL 1V 4RF4 COACH - BEA 
Released
Sold Out
-----------------------------------------------------------------------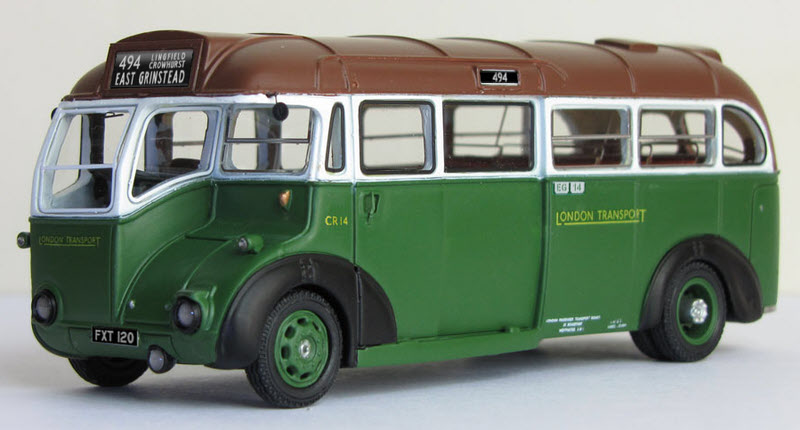 LEYLAND CUB REAR  - LONDON TRANSPORT
REGISTRATION NUMBER: FXT 120
FLEET NUMBER: CR14
ROUTE: 494-East Grinstead-Lingfield-Crowhurst
STUNNING MODEL - SUPERB DETAIL
SOLD OUT
------------------------------------------------------------------------------
FRM1 LONDON TRANSPORT - ROUND LONDON SIGHTSEEING TOUR
ONLY WHILE STOCKS LAST-VERY FEW REMAIN-LOW STOCKS
SOLD OUT
--------------------------------------------------------------------------------
FRM1 LONDON TRANSPORT-ROUTE 76
 The rear engined Routemaster, in London Transport livery, again being made of resin, on route 76 to Victoria. Two more models will follow, after the first release
.
VERY,VERY RARE
Sold Out
-----------------------------

V3 London Transport
SOLD OUT

Jotus is a Hong Kong based company. They made a superb resin model of the
Volvo Ailsa B55 V3 in London Transport livery on route 77A to Euston a few years ago, the detail was outstanding.

The model was an instant success and nearly all 500 models sold out. It was followed by a second batch of models, on a different route and they sold out. I am now selling the last two that I have in stock of this superb model on route 77A.
Please note this is not a toy but a genuine collectors model



SOLD OUT
© ACE MODEL BUSES
INCLUDES POSTAGE TO MAINLAND BRITAIN OVERSEAS AT COST